3 Considerations When Choosing Supply Chain Partners.
(Akiit.com) Your business isn't complete without a successful supply chain. This is what helps you get your products from A to B. It requires the use of many different partners that help you achieve your goals. Thus, it's vital to find the top supply chain partners for your company. Armed with them, you will be able to provide an excellent service for your customers. Before you jump into bed with anyone, you have to consider the critical elements of a good supply chain partner. 
It can sound complicated, but you can narrow things down to three main considerations:
Location/speed
The location of your partners matters a great deal! In essence, it determines how fast your supply chain will function. If you have partners on the other side of the world, it will take longer for things to move along the chain than if they're local. Of course, there are benefits to choosing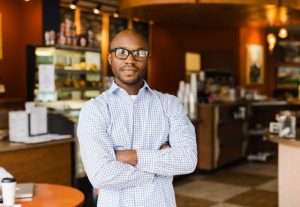 partners in various locations as it can often be more cost-effective/provide you with better quality products. The key thing to remember is that you need to focus on speed. If you're getting supplies from a company on the other side of the world, you need to partner with the best freight forwarder to get these supplies to your business as quickly as possible. Keep this in mind as you may find a great manufacturer but be unable to find logistics companies in the same area, so their products won't make it to you for some time. 
Cost
Clearly, the cost of your supply chain partners makes a significant difference. You have to work out how much it costs to move things along this chain. Realistically, this will factor into the price you sell your products for. If it costs a set amount to move things along the supply chain, you have to ensure you make a profit when you sell. Otherwise, your business is simply going to fail. This is a common mistake as many small business owners focus on manufacturing costs and nothing else. Yes, manufacturing matters, but think about how much it costs to move the products as well. 
Ethics
Finally, you should consider the ethics of your supply chain partners. Are they following ethical practices? You don't want to partner with companies that are doing things illegally – or very close to being illegal. This reflects poorly on your business as it seems like you support these unethical measures. A simple example is partnering with manufacturers that still use child labor or have terrible working conditions. If you partner with them, your business instantly becomes associated with these things. It will wreak havoc on your reputation and can be permanently damaging. In the end, you'd probably need to cancel your contracts and find new supply chain partners. As a result, you've spent far too much money because of a bad decision. 
Keep these three things in mind when searching for your supply chain partners. Make the right decisions, and it will benefit our business for many years to come.
Staff Writer; Ron Carter