Marketing Tips for Home Based Entrepreneurs.
(Akiit.com) Home based entrepreneurs were once in the minority, it was only a lucky few who could benefit from such a lifestyle. These days, things are different, and more competitive as a result. With so many home based entrepreneurs vying for business, the blue waters have turned red. It's time to unleash some seriously sharp marketing tools to get an edge over the competition and build a deserving reputation for your brand. 
Website Design 
When was the last time you reviewed your website? If it's been any longer than a year, it's a good time to test it and optimize it for success. The word of SEO and website optimization has changed in degrees and can affect your conversion rates. 
One of the big changes in website design and optimization is the user experience aspect of it. This has been significant recently as the major search engines look to user experience as new search criteria. Online digital marketing agencies can help you optimize for this. 
SEO 
You may still be getting satisfactory results from the last time you reviewed and updated your white label SEO practices, but that doesn't mean you are extracting all the value you could from your setup. If you are still using written word content, for instance, you could be missing out. 
Since last year video content and video marketing has accelerated and become a very effective and engaging form of content. Video content is easy to consume and very sharable. It can also be broken down into other forms of content for added value.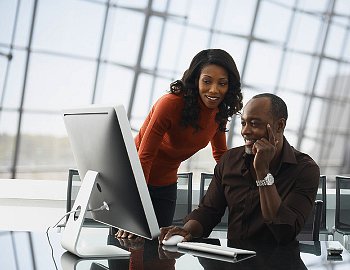 Core Web Vitals 
How functional user friendly is your website? As of May 2021, this will matter when it comes to your SERPs performance. The Google algorithm is changing to search for core web vitals which broadly means your website's speed and user experience. These are the largest contentful paint, first input delay, and cumulative layout shift.
These ranking factors sound a bit technical but they really refer to how slick your website is and how easy it is to use. Keep your video content to a minimum to increase loading speeds and reduce pop ups where possible. 
UX 
Since the major search engine algorithms are going for efficiency you need to ensure your website always has the user in mind. Web page loading speeds are important as is navigation and mobile optimization. If you want to rank highly in 2021 and beyond you need to cater to your website users and give them the best and slickest browsing experience you can implement. Do this by revising your website professionally, using a digital marketing agency. 
Effective Content 
Content is changing. No longer is it simply blog content and written ads. You now need to use video content, interactive content, and optimize your content for voice as well as search. If you're smart about it you will create high quality video content and break it up into big ads for use elsewhere on the web. As with all your content that's designed to drive traffic, optimize it properly for best results. 
Staff Writer; Fred Moore