5 Important Ways To Protect Your Small Company.
(Akiit.com) When you've invested lots of time and money into your business, you'll want to protect it at all costs. Without the right support and knowledge, businesses face many risks. To help you protect your assets, here are a few starting point ideas.
1 . Protect your reputation
Modern businesses must take steps to protect and improve their reputation. Customers love to write online reviews, both good and bad. Even one bad review can cause major damage to your reputation. Companies need to be careful how they present themselves on social media. Saying the wrong thing can easily lead to a PR scandal. To protect your online reputation, it's a good idea to work with a reputation management company. An RM company can help your company in the following ways:
Track your reputation, representing you positively.

Improve your SEO.

Organize and track your activity on social media.

Check and manage your reviews across the web.

Damage control for poor feedback.

Make sure your Unique Taxpayer Reference is correct when filing taxes if based in the UK.
2 . Obtain the correct insurance
To protect themselves legally, businesses need to get the correct insurance options. All businesses should get general liability insurance. This type of insurance will protect your business if a member of the public tries to make a claim. If someone has been injured and believes you to be at fault, they may attempt to sue you. It could also be that someone's property has been damaged, due to your negligence. There are several other types of insurance your business may need including worker's compensation insurance or cyber insurance.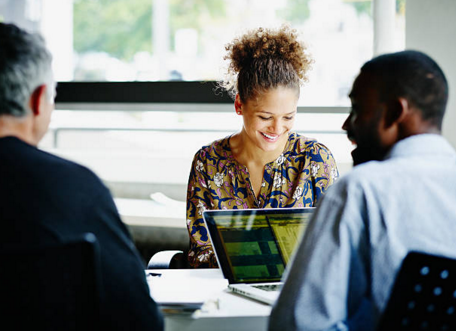 Get legal support 
With the help of a lawyer, your business can decide on the correct business entity, and obtain a license, and draft contracts. Starting a business without the help of a lawyer may land you in legal trouble further down the line. To help you manage a legal dispute, your business should contact a commercial litigation lawyer.
Take care of your financial health
To take care of your financial health, it's important to create the perfect budget. To support you, try budgeting and forecasting software. Some great software options include Prophix or Scoro. Using these tools companies can visualize the future, and keep on top of their finances. To maximize your profits, try to save money where you can. Businesses can save money by working remotely, outsourcing projects, and using free software tools.
Cybersecurity 
To protect your business online, you need cybersecurity protection. Invest in cloud security software, and antivirus software. Consider using a password manager, to protect your account passwords. The best security solutions for businesses include multi-factor authentication and mobile device management. All businesses are at risk of a cyberattack, and these attacks can end up costing you lots of money. With the right protection in place, you'll keep your company safe.
By taking these steps you'll prevent issues for your company. It's best to create a business protection strategy that you review regularly. With the right strategies in place you'll improve the efficiency of your business.
Staff Writer; Ted Parker