Escape Hour Best in Edmonton, Calgary.
(Akiit.com) Whether you want to chill out with your friends or want to spend your time with colleagues, Escape Hour is a good option. Here, you get into a challenging situation one after another and try to solve it with teamwork and collective intelligence. These are virtual games that you can play with your team. In different cities of Canada including Edmonton and Calgary, you can find many companies offering Escape Hour services. If you want to have some experience of what you can expect there, read on.
Escape rooms in Calgary also known as quest rooms are gaining immense popularity these days. These modern innovative games are highly entertaining. This can offer you a real chance to escape from the reality. As it is played by a group of people, it is an excellent option for those who wish to hang out and have fun with their bunch of friends.
How it is played?
A team of two to three people is made to enter a locker room that provides them games on any particular theme. To escape this room, the players are supposed to solve various puzzles and complete certain tasks. Players can divide the responsibilities of finding clues, solving puzzles, and so on among themselves. To entertain and guide the players, a game master is available throughout the game who speaks through a microphone.
One such gaming center which is worth mentioning is the Escape Hour in Edmonton and Calgary.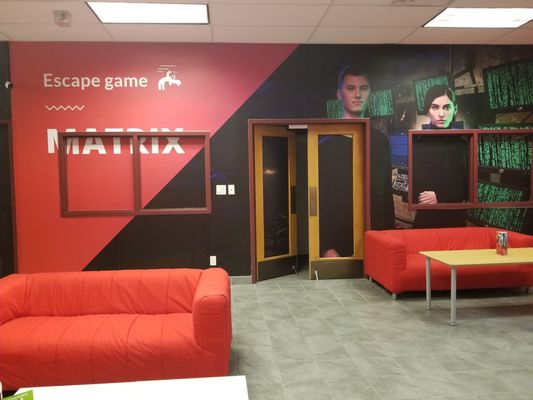 Escape Hour the best
The gaming features they provide are quite different from the rest. They offer you 7 different rooms such as the Matrix theme, Virtual Reality, Bank Heist, Cipher space, The Lost Jewel of Zanzibar, Prohibition – The Lucky Duck, and The Curse of the Evil Genie.
The rooms may look simple at first sight but as examine further you can make out the complexities they offer. You and your friends get a real chance to turn into detectives.
Private escape rooms: The room that you book for yourself and your team is completely private. You can enjoy quality time with your team. However, you must be ready to explore and take up the challenges.
Game masters: They provide game masters for you and your team. They can be a real help for you as they stay with you throughout the game. They offer facilities of video cameras and microphones in order to help you.
Great experience: They offer you a wonderful experience which you would never forget in your life. You get a chance to be a real detective in a real environment. You would never forget your experience of visiting an escape room. This is an excellent option for those who wish to hang out and have fun with a bunch of friends.
Final thoughts
Hanging out with friends, families, or colleagues could not be a more creative and fun-filled experience than visiting the Escape Hour locker room and quest room. If you happen to be in Edmonton or Calgary, you should not miss the opportunity to visit the Escape Hour. You have a great time waiting for you.
If you love solving difficult problems such as riddles or crime mysteries, here you have plenty of opportunities to indulge in those activities. Game masters are always around to help you.
Staff Writer; Peter Adams