Essential Considerations Before Any Construction Project.
(Akiit.com) When you're setting out plans for some big construction project, it can be a very exciting time. However, it's not a simple case of signing some contracts and watching your building appear. There are many different factors to a successful construction project. You need to understand some of these if you don't want to run into any irritating problems. Here are a few of the most important things to consider.
The first thing you need to consider is the legalese. Contractors, as the name suggests, work according to the terms of a different contract for every job. This means that you'll have to go over all of these terms meticulously if you want everything to go exactly as you've planned it. The time it will take to complete the project, along with the standard of care and document ownership all have to be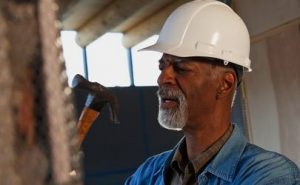 factored in when you're drafting the project contracts. From there, there may be other issues with the health and safety of the building. There may be structural issues in the land you're going to use, or the risk of contamination which may call for water monitoring services. Take care of the legalese before moving onto anything else!
The next thing you should consider is your bid. You should know that a bid for a project isn't necessarily a portrait of what the finished work is going to be like. Competitive bidding on contracts may seem like the best way to get what you want. However, you need to understand the differences between one construction company and another. Not all contractors were created equal. If you told three chefs to cook the same meal, they'd all come back with acutely different results. The same goes for contractors. If the project is simple enough, then competitive bidding is a great way to get decent work for a low price. However, in more complex jobs, it's better to find specialised contractors.
You may have been looking at companies that offer you fixed-price contracts. In simple terms, these are basically projects where a contractor will do some work and charge you (x) amount at the end, no matter what. However, there's a pretty big issue tied to these agreements which you need to be aware of. When you're working with a fixed-price contract, it tends to turn you and the contractor against each other, when you should really be on the same side! With a capped budget, quality decisions will be dictated more by the budget than the needs of the project. This will lead to compromises on the work in certain areas, or them being removed altogether. If you try to stick to the fixed price, and keep agreeing to compromise after compromise, you'll end up with a result vastly different from the original plan. If you go in for a fixed budget, make sure you're happy to stick to it!
When you go about setting your project into motion, make sure you take all the necessary precautions. A successful construction project is all in the planning!
Staff Writer; Peter Thomas