Sure-Fire Ways Of Improving At Any Sport.
(Akiit.com) No matter what sports you are into, chances are you are keen to improve your game most of the time. Most people find that this is the case. Yet, so few actually know how to properly ensure that their game improves. If you are keen to discover how you can better yourself in any sport, then this post will show you how. We are going to go through some of the basic psychological approaches which tend to really work in this area. At the same time, we will take a look at some practical changes you can make which will help hugely. No matter what your sport of the moment is, you are bound to learn something useful from this. Read on to find out how you too can easily and quickly improve your playing.
Practice Away From The Pitch
One of the biggest mistakes that people make is that they only ever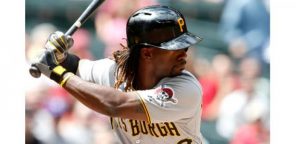 play with others in games. This might seem perfectly harmless to you. However, if you want to seriously better yourself, then it is probably not enough. If you are keen to radically make a big difference to how well you play, then you need to start practising on your own. A lot of people don't like the idea of this, as it might seem a little absurd. However, taking the time to carry out some deliberate practice is hugely important if you want to improve. Otherwise, you will only ever carry out the same actions again and again with the same people. If you want to improve your golf swing, for example, take yourself to the range and just practice swinging. This alone will make a huge difference when it comes to competitive play.
Focus On One Thing At A Time
An important lessons from the likes of Jesse Meaux is to only focus on one thing at a time. When you have a particular task at hand, no matter what it is, you should give all of your attention to that. The reason for this is that you can currently only do that thing. Really, this is a way of ensuring that you focus as fully as possible on what you can control. You can only control that which is directly in front of you, whatever is at hand. As such, you should work hard to put all of your energy and determination into that one thing. If you are pitching in baseball, then just focus on that pitch. Otherwise, your energy might become diffuse and you won't perform as well.
Learn, Learn, Learn
It can be amazing how little you know about something, compared to how much you think you know. The truth is, there is always more to learn about whatever sport you are into. It is unlikely that you know every subtle little rule which is out there, so learn those first. If you have learnt all of the intricacies of the rules, the next thing is to learn about other players. Learn their weaknesses, strengths, likes and dislikes. In sports, as in anything else, the more knowledge you are armed with, the more powerful you are.
Staff Writer; Harry Poole