Business Owners: How Can You Reduce The Impact of Sickness In The Workplace?
(Akiit.com) Illness at work costs business owners a surprising amount of revenue and productivity every year. For some small business owners, it can be nothing short of disastrous – a long-term illness can take away a vital cog in your wheel, and increase your wage and training bill by a significant amount.
The trouble is, sickness happens – all the time. And, as a boss, you have to live with the fallout. It's how you manage illness in the workplace that will make the difference, so tread on to find out some interesting ideas on how to reduce the impact of absentees in your place of work.
Start a tracking system
It's important to keep track of employee illness; it's the first step in reducing its financial impact. Putting a system like this in place is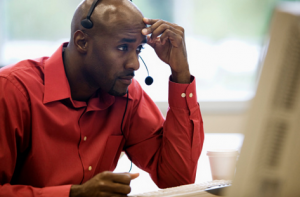 essential – particularly if you pay for absence due to illness. Tracking software helps you stop employees abusing their sick time, and ensures that you have instant notifications when an individual is going over their allowed number of absences.
Invest in wellness
Want to stop more people taking time off sick? Then encourage them to be healthy. There is a strong correlation between good health in the workplace and productivity, and employers who take the health of their staff seriously, enjoy fewer lost days to illness. Not only will you benefit from fewer sick days, but a healthy and happy workforce will also display fewer incidents of presenteeism.
Better systems for absence notifications
Part of the major issue with absence is that employers and team leaders have no time to react when they find out someone is off sick. Clearly – for small businesses in particular – it can cause many issues. HR software specialists pingboard.com recommend using a system that allows employees can notify colleagues when they are absent. It should help keep teams in the loop, and they will be able to act immediately, rather than waiting to discover about the absence later on in the day.
Work from home policy
Most illnesses at work are due to colds, flu, and viral infections. All of these can spread like wildfire, and it could tear through your offices in the space of a week. So, don't be too hard on people who want to stay away from work because they have a case of the sniffles. They are doing you a favor by staying away, and keeping the illness from spreading. Instead, set up a work from home policy, and give your employees the tools they need to work from home if necessary. This way, you will offer them a chance to work as normal, while avoiding the spread of infections.
Be more generous with vacations
Nearly six out every ten Americans feel like they don't have enough time off throughout a working year. So, it should come as no surprise when they take the occasional day off sick. Savvy bosses are starting to realize that being more generous with time off can reduce the number of sick days experienced. And, of course, it enables them to plan for these absences, rather than reacting in the event of an illness.
Staff Writer; Ted Brown