T-Off And Travel: Golf – The Worldwide Sport.
(Akiit.com) Aside from the money involved, golf is an incredibly accessible sport. You only need a bit of gear, and you can get involved. You don't have to be good at the game for it to be fun, as long as you play with other people at a similar skill level. One of the best things about golf is that it's played worldwide. So, getting into this sport gives you a great excuse to pack the bags and go on vacation. There's not much better than spending a week somewhere warm, enjoying a sport that you love.
Do you fancy the idea of enjoying the white sandy beaches, and beautiful mountain ranges of the Greek Island, Cyprus? Or, perhaps you'd prefer the steep cliffs and woodland in the Algarve? When it comes to choosing a place to play, the hard part is narrowing down your options. You will find a golf resort in most tourist cities. And, you may even be able to find them a little more rurally. This gives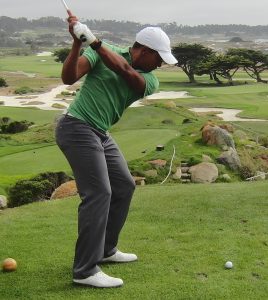 you a huge range of choice, enabling you to choose your perfect golf courses. Have a look at the courses available in different countries. Some resorts have their own courses, and you also have access to other local ones. Choosing the right hotel can give you a lot more golf to play!
Of course, when you're traveling abroad, you need somewhere to stay. Thankfully, most golf resorts have state of the art accommodation, which will meet the requirements of most golfers. Different hotels will offer their own services, though. So, it's important to do some research to make sure that you're getting a lot for your money. There are loads of specialist travel agents, who work with people who want to go on golfing holidays. These companies will often test the courses that are on offer and will be able to provide their own insight. Golf Breaks from GolfingGetways.com can be a great place to start your search. Of course, there are loads of other options, too. And, you need to be looking at as many as possible.
A lot of golfers find themselves playing on the same course all the time. Of course, games will still always be different. But, after a while, this can get a little boring. Going on a trip elsewhere will give you a chance to try new courses. It will also give you a chance to play with different people, as well. Meeting like-minded people on a trip like this can help you to build lifetime bonds. You may even find yourself meeting with people on future holidays. Going somewhere different to golf can really broaden your sporty-horizons.
Hopefully, this will inspire you to take the plunge and go somewhere else to play your golf. There are loads of countries that are almost guaranteed to be sunny when you visit. So, you can ensure that you enjoy your pastime in comfort. And, you won't have to deal with rain. Holidays like this will often only cost a little more than a regular one. But, you keep all of the benefits of a regular trip, as well.
Staff Writer; Harry Love