Can A Lawsuit Really Improve Your Health?
(Akiit.com) Health is at the core of our everyday worries. The food you eat, the number of steps you take in the day – and the price of your step counter too –, the fitness app that are on everybody's smartphones; your life is dictated by on healthy you are trying to keep it.Consequently, more and more individuals are becoming aware of the variety of potential health hazards that are part of your normal daily routine. From not drinking enough water to not protecting your skin from the dangerous UV, your long-term health needs to receive attention.  However, there are other ways to look after your health. For instance, have you ever considered the potential benefits of a lawsuit on your health? No? Time to think about it then!
Ensure That Health Problems Are Recognized
Health issues are never easy to deal with. They can become even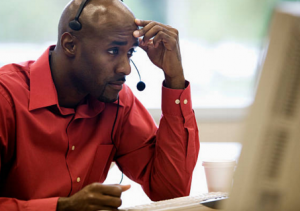 harder to manage if you need to undergo medical surgery. Nobody enjoys spending time in a hospital, as this is, by far, one of the most stressful places. Now imagine that somehow you don't receive the medical care that you were expected and that you retained, as a result, an injury. If this is the case, you will be happy to know that a lawsuit for medical malpractice can help you face the difficulties of a reduced lifestyle. If you find yourself unable to cope following a case of professional negligence, while a lawsuit may not improve your overall health, it can certainly ensure that your issues are compensated and that you can enjoy a comfortable lifestyle.
Stressful Job? No More
Stress in the workplace is one of the most common health issues in the business world. Don't just assume that stress means shorter nights and loads of coffee to cope. Stress can be handicapping, as it impacts on your sleep, your appetite, your concentration, your mental health, and your emotions. If you work under pressure over an extended period, you are more likely to suffer from a stroke or a heart disease in your later years. Additionally, people who have a stressful life are also more likely to develop Alzheimer's disease. In other words, stress is bad for your health. However, the good news is that your manager is responsible for managing your stress levels. Indeed, stress at work is a legal liability. Consequently, you can sue your company to implement the appropriate stress-coping strategies.
Don't Let Anybody Break Your Down
There was a time when everybody loved the idea of being connected through social media. Now, unfortunately, some individuals have taken onto the social media platforms to bully others. Cyberbullying can have tragic consequences. For young and influenceable minds, – such as teenagers – cyberbullying can go as far as pushing them to commit suicide. For older receptors, it can cause depression, anxiety and self-loathing. However, bullying and cyberbullying is a crime that is punished by the law. The consequences can be extremely severe for the bullies, as exposing them to the hand of Lady Justice can send them to jail. This is the kind of lawsuit that will give you your peace of mind back. Forget depression and enjoy life again; the law takes care of bullies for you.
Staff Writer; Charles Ford