How to Top Up Your Income As An Affiliate Marketer.
(Akiit.com) Affiliate marketing is the kind of job that you probably haven't heard of and yet you see it everywhere. It is a simple premise: marketing affiliates promote products and earn a commission for every person they persuade to buy. This is usually achieved using blogs or YouTube videos with relevant links embedded into their content to provide leads.
If you are looking to make a bit of extra cash or to develop your marketing potential as a blogger, affiliate marketing is a good place to start. You can work from home, there are no set deadlines and the more optimised content you put in, the more likely it is that you will profit too. It is flexible working at its finest.
Starting Your Blog
A blog is the easiest way to set yourself up as an affiliate marketer. There are plenty of blogging websites that will provide you with a theme to begin with and then offer guidance to help you customize and develop your blog. Think of catchy blog titles and bold pictures, that will stand out and be memorable, so that you are likely to attract more visitors.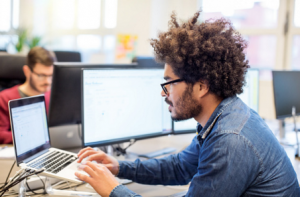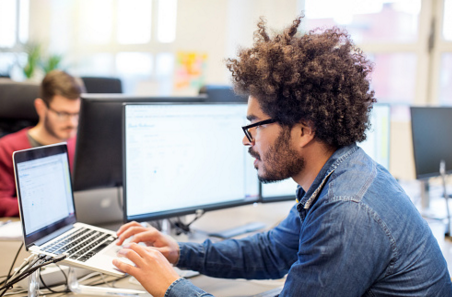 You should also think about the kinds of things you would like to be promoting. For example, you could set up a blog about beauty and then post reviews containing more obvious product links to your recommendations. Alternatively, you could write about your lifestyle and use more subtle links to those same products. Whatever your method, you need to establish a trustworthy voice that will keep bringing people back to your site.
Use an Affiliate Marketing programme
An affiliate marketing programme is essentially a middleman between merchants and affiliate marketers. These websites are especially good if you are new to affiliate marketing and you need a bit more guidance on what you should be doing. Most programmes have a range of products and merchants to choose from but it is well worth taking your time to decide which is the best for you and your circumstances.
Some affiliate marketing sites offer tiered affiliate marketing networks so that you have more chances to earn rewards but the simplest are often the best to start with. You can always build up later. The best thing to do is find a list of lots of different sites with the advantages of each identified in order to make them more easily comparable. Check out these programmes for beginners!
Write Interesting Content
Your voice is really important but creating an authority on the subject is about more than sounding good. You need to persuade readers to continue reading right to the end of every blog and then come back again later to read another one. This means that you need to identify your target audience and cater for them with interesting content.
Think about what sort of things your audience is going to be searching for and the kind of questions they are going to be asking. If, for example, you plan to write about beauty products, what sort of things are people going to expect to find on your site? When you understand who your audience are and what they want to see, writing a blog is much easier. For this reason, it is always a good idea to write about the things you are interested in too because you already fulfil the description of your audience. If you like it, they will too.
Share Your Content
The biggest part of affiliate marketing is sharing your content in order to get it in front of as many people as possible. Social media is ideal for this and there are all sorts of techniques you could use to boost your post's success. Try using adverts as well as posting organically on Facebook, Twitter and Instagram to generate as much interest as possible. You should also encourage your friends to share your content to give it an extra lift.
With a good website and a great social profile across a few platforms, promoting your blog should be relatively easy with a bit of hard work and perseverance. As you build a social following, you should see your website flourish and hopefully, other people will start sharing your content and following your work.
Affiliate marketing is a great way to  get into the marketing sphere or just make a bit extra on the side. If you are smart about it, then writing blogs containing the right links should feel more like a hobby that pays than an actual job. And who wouldn't want to be paid for doing the thing they love?!
Staff Writer; Doug Jones