Go Traveling: Make The Open Road Your Home.
(Akiit.com) The suburban, city, or even rural lifestyle isn't for everyone. Sometimes, it can be hard to put your finger on exactly what's missing. Other times, it's simple; you're stuck still. You want to see more than that same little street every morning. You want to get out there and explore the world. And why shouldn't you? Okay, you have work and obligations, but why don't you use those of those paid vacation days for something other than a short family trip to a beach resort? There's a whole world out there and you should be using all the time off that you have to see it. And you should bring your kids too, but, as we've discussed before, they need to be prepared for the tiring side of traveling.
The point is that the open road could be your brand new home. You don't have to sell your house and become a nomad but you could spend a spontaneous weekend jetting off to somewhere else in the world from time to time. You just need to remind yourself that you're never trapped; you have the power to save up some money to see that amazing country, city, or town you've always wanted to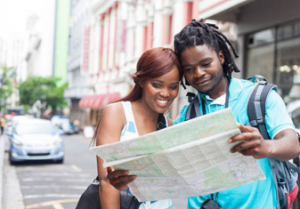 see. Or, if you don't know what you want to see in the world but you do know that you want to travel then here are some places you should definitely put on the bucket list. In fact, scratch that; put these places on the "Visit ASAP" list.
Holland, the Netherlands.
Holland is a beautiful region on the western coast the Netherlands and it's also the perfect place to begin your road trip across the world. It's a region drenched in fascinating history and culture. The linguistics of this culture, above else, will intrigue you; Dutch is the most commonly spoken language but given that Holland sees itself almost as its own country, many sub-dialects have popped up in cities and other urban areas. Still, in terms of travel, it's the natural side of this country that will blow you away.
As suggested over at http://www.earthporm.com, the Tulip Fields just outside Alkmaar are absolutely stunning and well worth a visit. You'll think you've wandered into a fictional land. How can there be such a vivid array of colors in mother nature? It's certainly a traveling experience that'll make you realize just how beautiful our planet can be. Every March, when spring begins, this field becomes eye-candy at its finest. It's not just the vivid array of colors, spanning almost the entirety of a rainbow, but the rigid neatness of the lines of flowers. People with OCD who find themselves trawling endless pictures of "oddly satisfying" things on the internet will be in heaven whilst visiting this place. That's what makes travel so amazing. It's always better to see these wondrous spectacles in person, isn't it?
Scotland.
Scotland is such an under-visited place and that's a crying shame. We're not talking about Edinburgh, Glasgow, and other tourist-centric parts of the country here; we're talking about the vast natural beauty of the Scottish Highlands and other rural areas which are absolutely stunning in their own right. There's no denying that the capital, Edinburgh, is one of the most unique and intriguing cities in the world with its blend between quaint, winding, steep streets and the hilly Arthur's Seat.
However, there's more to every country than its capital. If you want a real experience of Scotland then you should visit some of its islands. The Isle of Skye, in particular, is stunning. Once you've seen the Fairy Pool, you'll think you've transported to another world. You'll see mountains surrounded by crystal-clear pools that appear to have been plucked straight out of a fantasy novel such as Lord of the Rings. The pond is a multi-colored hub of mystery.
Singapore.
This city-state is a visually-breathtaking and culturally-unique place. With the perfect blend of contemporary modern architecture and traditional culture drenched in historic influences from many different nationalities, Singapore is certainly a fascinating place to see like no other you've seen before. The Peranakan cuisine you'll find in restaurants throughout the city is the perfect example of a hybrid between Chinese and Malay culture to create dishes that are entirely unique to this city.
And perhaps it won't be enough for you to say the open road is your home. If you're really taken by Singapore then you might want to check out sites such as http://www.immigrationsolutions.sg to do a little research into what it takes to become a permanent resident. Whatever the case, the point is that Singapore isn't just a novelty city that you take in at surface-level; there are many layers to the history, both old and new, of this fascinating place. You'll never get bored of it, whether you're just passing through or you love it so much that you want to move there.
Egypt.
Let's end with a country that everybody needs to visit at least once in their lifetime. Yes, it might be a bit of an obvious suggestion but the Pyramids of Giza are a must-see. You haven't seen the world until you've seen the only remaining monument of the Seven Ancient Wonders of the world that's still pretty much fully intact. That's a testament to ancient Egyptian architecture. As mentioned over at https://www.lifehack.org, the Great Pyramids were the tallest structures in the world for nearly 4 centuries. Try to wrap your head around that. How many other buildings in the world can claim that title?
In fact, how many other buildings in the world would be able to stand for 4 centuries? There's no denying that this is a spectacle like no other, and the most fascinating thing about the pyramids is that scientists are still uncovering their secrets today. We might not have even fully explored the depths of their insides yet because the Egyptians were known for their hidden tombs.
Staff Writer; John Shaw