It's The Final Frontier Within The Home.
(Akiit.com) It doesn't matter whether you live in a bijoux one-bed apartment or a five-bed multiple reception room townhouse, we always tend to fill the space within our homes. Human nature dictates we collect and hoard to some extent. If you have the square footage, you will end up filling it up with all sorts of trinkets, furniture, sentimental items and junk. While a spot of decluttering wouldn't go amiss neither would the chance to add just a touch of extra space to your home. This would be a sound investment as most properties have their valuations based on the square footage they provide. If you need a little more room to swing your proverbial cat, then take a look at these ideas to add that much-needed space to your humble abode.
Loft Conversion
Many people seek to go upwards when they consider adding a few more square feet to their pad. If your roof is pitched to a suitable height that falls within the range of building regulations, all you need to do is submit some plans, get them approved and you can get cracking. It's vital that you have professional architect drawings produced so you can visualize the space and work out its purpose. You may want an extra bedroom with en-suite bathroom, a music room, a play den for the kids or a master suite for the grown-ups.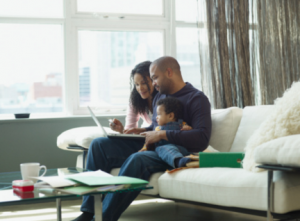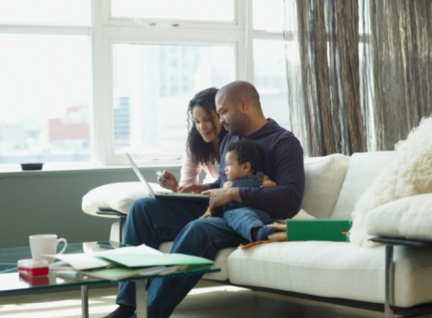 If the head height within your attic space leaves a lot to be desired, you could extend the roof and create a dormer window. This will not only add head height to make your attic feel like a proper room, but the larger window will flood your new space with ridiculous amounts of natural light. Ensure that you have a solid staircase up to your new room and make sure it doesn't encroach too much on your downstairs configuration. You don't want a beautiful new space at the top of your house if you end up losing a room elsewhere.
Extend Outwards
If you find that your kitchen is a little too poky for your expanding brood, you might want to consider extending out into the garden to give you more space. Kitchens are the number one rooms to sell houses. A buyer can be seduced by the worktops, the integrated appliances and the lifestyle your culinary haven can promote. With those all-important architectural plans, you may be able to reconfigure your room to make it a more family-friendly and usable space. This may involve calling in tradespeople like ABC Home & Commercial to ensure that any new electrical wiring is of the highest quality and safety. Before you can sell your home, you'll need to have all your renovations signed off, and certifications received.
By creating a more open plan kitchen dining area, you are designing a space much more conducive to twenty-first-century living. People enjoy being social, eating together and having plenty of space in which to cook, chat, eat and mingle. Choose some high-quality cabinetry alongside pendant lighting, and you could have a brand new hub for your home.
Head Outdoors
If you are fortunate enough to have a large rear garden, you may want to leave your main dwelling alone and think about creating another structure in your garden. Not all buildings within a rear yard have to be timber sheds or man caves. Think outside the box and consider creating a lodge, a yurt or a summer house. You can hook these up to the mains and utilities to create fully functioning, warm and well-lit spaces. They could bring your home office outdoors or add studio to your humble abode. By shifting some of your usable space outside for craft, art, writing or any other pastime, you are not using up a bedroom for this purpose. A summer house or lodge can look beautiful within your grounds and add a real sense of grandeur and luxury to your bricks and mortar especially when you decide to sell up. It's not every day you head to a house viewing, and there's another well-built structure within the grounds.
Home renovations are daunting at the best of times. However, when your mission is to create more usable space, you need to shift your thinking. Consider extending outwards, upwards or into your garden the next time you feel like your property is becoming too small to suit your needs. The chances are that a spot of reconfiguration and decluttering can solve your problem.
Staff Writer; Greg Adams