Crucial Interventions to Protect Employees' Health.
(Akiit.com) If you are an employer, you have an important responsibility for the health and wellbeing of your workers. You will need to do everything you can to prevent accidents and injuries, and reduce time off work. You can improve your company's overall productivity by looking after your staff, and listening to their needs. In return, they will be more motivated, productive, and happier. Below you will find a few crucial interventions at the workplace you should get started with now.
Hearing Protections and Aids
If you have workers operating machinery, or using headphones, you will need to make sure that they are supported and protected. Monitor the noise level at your workplace, and provide every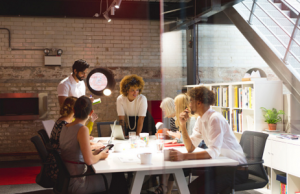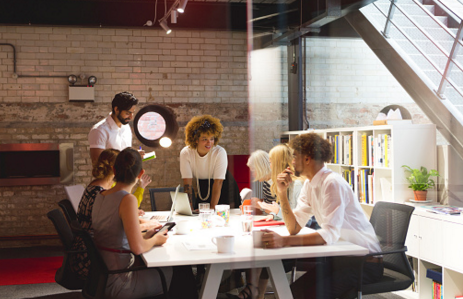 worker with adequate hearing protection. If you have workers who are hearing impaired, you need to make sure that they are wearing their aids, and can communicate with the rest of the team, listen to instructions, and hear the warnings, alarms. You can learn more about hearing aids and protection before you design your workplace intervention.   
Safety Equipment
Working with toxic materials, heat, or flammable substances pose a great risk to your workers. You need to check your industry's and state's regulation related to your business activities, and make sure that you comply with the recommendations. It is, however, always better to go further than compliance and do everything to prevent injuries and accidents at the workplace.
Workstation Adjustments
If you have office workers, you will need to conduct a workstation assessment and get a professional to make adjustments based on the individual needs of workers. Employees with spinal injuries or lower back issues might need a special layout, or a standing desk, to keep them safe, healthy, and comfortable at work. Talk to a workplace safety professional and ask them to assess your employees' individual needs.
Health Insurance
It is your responsibility as an employer to provide your workers with a health insurance. However, giving them only one option will not be popular. People have different circumstances and needs. You will need to know that you are serving your workers the best way you can, and people will appreciate your efforts. Talk to a professional about the different workplace health insurance packages, and discuss the options and costs with your workers, so they can understand the levels of protection they can choose.
Health and Safety Procedures
To keep your workers safe and comply with regulation, you will need to urgently create and implement health and safety procedures at work. It is your responsibility to create guidelines and train your workers on the procedures. You might want to get in touch with a consultant firm to develop your procedures and training, or appoint health and safety managers.
As an employer, you are responsible for the health and wellbeing of your workers. Apart from legal responsibilities, you also have a moral duty to make sure that you are providing equal opportunities and a safe environment. Talk to your workers and a health and safety expert, and make your employees' safety your number one priority.
Staff Writer; Harry Ford