The Beginners Guide To Ceating Your Own Healthcare Business.
(Akiit.com) Training in some sort of medical profession or as a doctor can be extremely rewarding, and while you may take up a job in the hospital or your local clinics specialising in different areas, some people want more from their degrees and qualifications. They want to help people more, service their community better and often that can mean opening up their own business specialising in that chosen area. But what might you need to think about when it comes to getting things off the ground? Here are some of the things you need to consider to create your own health care business.
Think about the location and ease of access
One of the first things you may want to think about would be the location of the business and also the access side of things. A doctors surgery, a clinic, or even a healthcare professional outlet needs to be in a location that is easily accessed by most people. This could mean a decent high street position, or accessible by main roads and easy to find. When it comes to access to the building, you also need to think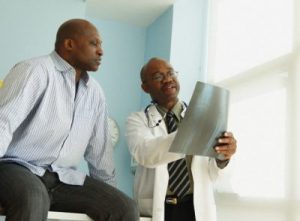 practically. There may be patients who are attending that are not very mobile, people with disabilities, or generally needing the extra room or ease of access to the building. Thinking about these things ahead of time will have you ticking off the boses, and ensuring that the location will serves its purpose.
Making sure you have the right systems and software in place
The next thing to think about would be the software and systems that you have in place for your healthcare business. It may sound strange, but this should be a focus for you. With so many medical avenues turning to artificial intelligence and also using the internet and digital software for updates, even on things like drug availability, then having the right software in place will be essential. But you also need to think about things such as healthcare IT solutions to ensure that these updates work in sync with your systems, and that you are also protected in this case as well.
Hiring the right staff
Another thing to think about would be the people you have working for you. There may be positions that need to be filled by people with relevant qualifications and experience. There may be positions that need to be filled where you consider personality and who they are more, especially for front of house and communication. Recruiting the right people is essential, as this is what helps make your business.
Advertising and taking a digital approach
Finally, you may want to think about the advertising side of things and making things easier with a website. You are creating a business, and while it may not be making money in the traditional sense, you will be supported with funding etc, and so you need to ensure that you attract the right level of patients and users into your business, whatever direction you decide to take. Websites and social media are still going to be necessary tools.
Let's hope these tips help you create your own healthcare business.
Staff Writer; Mary Brown