All Types Of Security.
(Akiit.com) Do you require the services of a security company? Perhaps you feel your business partner could be committing fraud, and you want it investigated? Maybe you are planning on hosting a big sporting event and require security services? Or, are you worried about the increasing threat of cyber security and want to ensure you are protected? No matter what applies, you need to choose a security company with a great amount of care if you are to ensure you or your business is protected. Read on to discover what you should be looking out for.
When locating the best security company, there is only one place to begin, and this is by looking at the array of services they have available. You may think that you only require close protection services, for example, but you don't want to limit yourself by going for a company that only offers this service and nothing else. After all, the best security companies will assess your needs themselves and they will put together a bespoke strategy, which may contain a varied array of solutions. Therefore, you should look for a company that offers everything from risk management, to cyber security, to backup and disaster recovery, to integrity management, to security training and much, much more.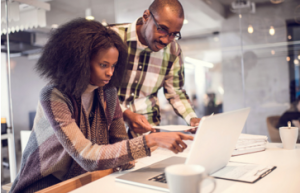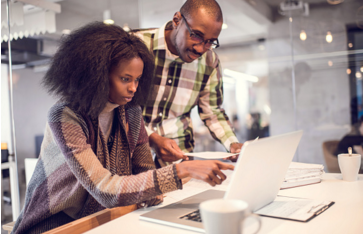 A wide scope of services is also imperative because everyone's security needs are different, and so you need a company that can easily adapt to this. You certainly don't want to use the services of a firm that operates via a one-size-fits-all approach, as this definitely does not work in the world of security. Businesses alone can require everything from corporate investigations, to international security services, to intelligence insights, to risk management, to security protection services, so you can see how going for a limited business is only going to lead to problems further down the line.
You should also assess the accessibility of the company. You will want to go for a business that is available pretty much all of time, as you never know when a security threat could strike, and you need to react quickly to minimise the impact.
Aside from the points that have already been mentioned, it is always a good idea to go for a security services company that has a considerable amount of experience in the industry. You want to be safe in the knowledge that they have successfully provided their services time and time before. You can't afford to be anyone's practise project, especially when it comes to something as pivotal security and protection services. It is also advisable to read reviews that have been left by previous customers. This is the best way to get an honest insight into the level of quality you are likely to experience if you go for the company in question. If the firm you are thinking about hiring has a negative reputation, let's say they are impossible to get in touch with or their level of security isn't sufficient, you should be able to pick up on this with ease, as you can be sure that plenty of unhappy people will have taken to the Internet to warn others from making the same mistake that they did.
You should never choose a security company based on price alone, as you are only going to find yourself facing greater losses if the firm you have chosen is not qualified enough to provide the service you require.
Aside from this, make the effort to read their policies on sensitive information and such like, as you want to make sure the company goes that extra mile to guarantee all of your data and details are protected. Don't assume that this is simply the case because they are a security company.
Staff Writer; Fred Poole