Benefits of Fleet Accident Management.
(Akiit.com) No matter how careful you are, there are accidents that you really can't avoid. Even the most experienced fleet drivers can be involved in a road mishap, no matter how careful and defensive they drive. This is why it is important to prepare for these eventualities. You at least need a back-up plan that can help manage these accidents, give the proper help and support needed not only for your driver but also for your vehicle. As your fleet of vehicles increases, the probability of having at least one of them involved in a traffic accident also increases. Don't take the risk of fielding them unprepared and have a safety net that can save you from a ton of headaches in the future.
A typical fleet accident management program covers everything, from the moment an accident is reported, to taking care of the driver and the vehicle. This usually covers round-the-clock driver assistance, towing services, evaluation and checking of the accident, repair management, and subrogation. From these alone, you can already see how much burden will be lifted off your shoulders. You can just focus on running your business as usual, and let a team of experts take care of your accident needs. Subrogation alone, or coordinating with the insurer on who should shoulder the expenses, can take a lot of time and effort to make.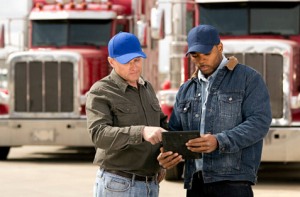 Benefits
Get drivers and vehicles back on the road as soon as possible. Your fleet is the lifeblood of your business. Removing just one vehicle from it can easily cripple your operations. This is where fleet accident management comes in. The main priority is getting the driver and vehicle back on the road faster after an accident. They take care of everything, from the labor-intensive documentation process, to arranging repair shop assignments, and subrogation services when necessary. You can track every step of the way online or by calling them, so you know the progress and you can gauge how long it will take to resume normal operations.
Round-the-clock driver assistance. Accidents don't usually happen on broad daylight, and you can't expect them to happen in well-populated areas that's easier to reach. Your driver and vehicle could be stuck in the middle of nowhere, with no one to help them. Fleet accident management always includes 24/7 assistance to your drivers, so that no matter where they are, someone will be there to assist them. Services include vehicle towing, repair assistance, and more. This is a fast, efficient service that your drivers can truly appreciate, especially in the times of need.
Subrogation. The most tedious part of being involved in an accident is subrogation—pursuing the party responsible and making sure that they take care of the end of their bill. You'll have access to a subrogation team that will ensure maximum recovery based on state and provincial loss. This includes the loss of use and the value of the vehicle that diminished because of the accident.
Collision evaluation and repair management. Another labor-intensive part of fleet accident management is the post-collision evaluation and authorization for repairs. Imagine if you'll still be the one to worry about collision review, and make the necessary recommendations for the repair of the vehicle. You'll be glad that this long, tedious process is already out of your hands. You can just wait for a repair schedule as the accident management team takes care of everything for you.
Staff Writer; George Moore