Why So Many People Want To Visit Palestine.
(Akiit.com) There's a reason to travel to practically every country in the world. Each has its own history, culture, and origins. But perhaps the most interesting of all is Palestine – a land that was, then wasn't, and then was again.
Palestine has a checkered history. The country is ancient, stretching back thousands of years to antiquity. However, in modern history, the country has flickered in and out of existence, thanks to changes in international policy towards the state of Israel. Palestine, however, is back and an excellent place for tourists to go and visit. It's a totally unique place right in the heart of the middle east. The news from Palestinian territories isn't always positive, but that doesn't mean that there aren't ways the tourists can enjoy this small and storied territory.
Experience The Beauty
Palestine is often viewed as a desert land, devoid of exciting features and beautiful cities, but this isn't the case at all.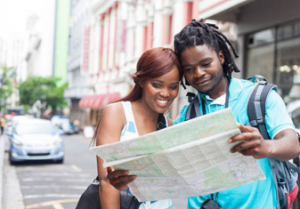 If you travel to the south of the region, you'll come across the two towns of Beit Sahour and Beit Jala. Both of these settlements are beautiful in their own right – with plenty of local character. But they're also surrounded by lush greenery and stunning, mountainous landscapes, ideal for hiking or going on an expedition.
If you want to experience colorful city life, then you'll want to head over to the metropolitan area of Hebron, one of the most beautiful regions in the entire country.
Try The Food
If you've never tried authentic Middle Eastern cuisine before, you're in for a treat in Palestine. The country is famous for its delicious street food and homemade dishes. Vegetarian food isn't popular in Palestine, so sorry vegans – it might not be the place for you. But if you like red meat cooked in plenty of ghee (clarified butter), then this is the place to go.
One of the most famous dishes is fuul (fava bean stew). Another famous dish is Shawrma, a kind of stuffed meat and salad treat. Of course, there is plenty of falafel too.
Visit The Holy Sites
In many ways, Palestine is at the center of the modern religious world, especially the Abrahamic religions which are followed by the majority of the world's population. And, as you might expect, there are a large number of holy sites in the region. Palestine is significant for Christians, Muslims, and Jews.
You can pay a visit to Temple Mount and the Church of the Holy Sepulchre in nearby Jerusalem, and the Church of the Nativity in Bethlehem, a site close to where the Gospel says Jesus was born.
If you travel to Bethlehem, you can go to the Milk Grotto, a place that has significance to some Christians.
Enjoy The Low Prices
If you're looking for a bargain holiday, you'll love Palestine. Not only does it offer all of the delights of a Middle Eastern country, but the economics work out favorably too. In Palestine, you can enjoy an evening meal for just four or five dollars – not bad when you consider the level of service.
Staff Writer; Harry Poole