The 3 Qualities Of A Great HR Team.
(Akiit.com) Whatever kind of business you might happen to run, you need to make sure that you are doing whatever you can to keep your employee engagement in order. Looking after your employees is certainly a hugely important task, as is ensuring that they are held to account in all the ways that might prove necessary in your business. In order to make sure both of these things, and more, are taken care of, you need to have a strong HR team. But that is something that can be surprisingly hard to come by, and you might find that you have to work at it before you can truly be happy with the HR team you have. In this article, we are going to look in some detail at a few of the qualities and characteristics that a good HR team needs to have in order to do its job right and be successful for the business.
Caring
The main point is that you need to be able to show you care for your employees. If there is a distinct lack of care, people will notice – and the chances are good that they will subtly revolt against this state of affairs, in how they work, act and treat you personally. So you should make sure that you are doing whatever you can to make a caring atmosphere in your HR relations, whatever it takes to make that a reality. You might be surprised at just how difficult this can be to do, but it all comes down to hiring caring people for the HR team in the first place. If you hire people who genuinely care about people, you will be doing much of what you need to in order to keep the entire HR crew caring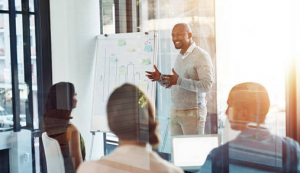 along the way.
Detailed
In everything that HR do, they need to have a strong attention to detail, so that they can make sure that they are really providing the best possible service for your other employees. This detail is something that can come around easily enough if you know how, and one of the most important things for that to happen is to make sure that there is access to decent HR software. With that kind of software in place, you can be sure that paying attention to detail is going to be significantly easier, so it's absolutely something to consider for that reason alone. That really makes a difference in the long run.
Fair
All in all, your people need to be treated fairly, and your business needs to treat itself fairly. Your HR team are kind of like the gatekeepers between the two, ensuring that everything is being done as it should be. In order to make sure that everything is fair, you will need to make that a massive part of the HR and the way you do things. That will then mean that you can expect your employees to be treated much better, and to be happier as a result.
Staff Writer; Rick Parker