Thinking About an Emergency Home Sale? Stop and Consider Some Alternatives First.
(Akiit.com) When our financial situation doesn't agree with us, it's very common to end up feeling like the only option to avoid bankruptcy is to quickly sell our home. These cash-in-hand home sales are incredibly lucrative for the person buying your home because they could pay anywhere from 40 to 60% of the original price. This is a massive saving for them and an easy way to flip your property for some quick cash.
However, it doesn't bode well for you.
The alternative is to sell your home via a trusted source, such as an estate agent. While this can be a great way to ensure you get more money for your home, you've also got to wait much longer for a sale. In some cases, it's not unlikely that you'll need to wait several months before being able to sell your home.
That kind of wait time isn't ideal, hence why a lot of people tend to sell their homes for cash immediately just so they can make ends meet and deal with outstanding payments. Luckily, there are a couple of alternatives to selling your home, especially if your financial situation is the main reason for it.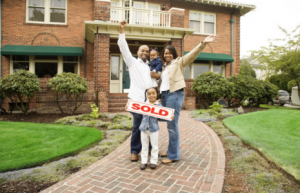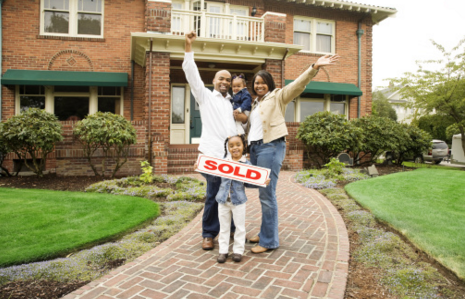 Rent out parts of your home
Whether it's clearing out a room and renting it out to tenants or a cell tower rent opportunity, there are plenty of ways to get money from simply owning a home. With cell towers, you could strike a multi-year deal to have a large tower built in your backyard or a piece of land that you own. This is only offered in very specific circumstances but can be an incredibly effective way to make a bit of additional predictable income to help with your financial situation.
Of course, you can also rent out other parts of your home such as parking spaces, a garage or even a room. There are lots of opportunities in renting out parts of your home, so think outside of the box and start marketing it for a new income source.
Consider remortgaging or consolidating debts
If you're not in a terrible financial situation but expect it in the coming months or years, then you may want to consider remortgaging especially if your original terms were a little bit overzealous. If you're paying a little too much and want to reduce your monthly repayments, then mortgaging may be an effective way for you to stay in your current home.
However, if you're deep in debt from multiple sources and your mortgage is one of many problems, then you may want to consider consolidating your debts. This is an option that can help you turn all of your current repayments and debts into a single figure that is paid each month. This is a fantastic way to overcome serious financial issues, and can actually help you continue making payments on your home so that you're not forced to move out. Being in a position where you're thinking of selling your home is never a good feeling, but there are a couple of ways to overcome that challenge.
Staff Writer; Brad Shaw