Weddings Are Special And Memorable Events.
(Akiit.com) Weddings are a special and significant event in many cultures worldwide. They are a celebration of love, commitment, and the beginning of a new chapter in the lives of the couple getting married. Weddings mark the union of two individuals who are willing to spend the rest of their lives together, promising to support and care for each other through thick and thin.
A day to remember
Weddings are often grand and lavish affairs, with ceremonies and celebrations lasting for days. The wedding photography captures the bride and groom dressed up in their finest attire, and their families and friends come together to witness the couple exchange their vows and declare their love for each other. The atmosphere is filled with excitement, happiness, and anticipation as the couple embarks on a new journey together.
Weddings are not only about the couple but also about bringing families and friends together. It is an opportunity for people to come together, celebrate, and share their joy with others. Weddings also provide an occasion to strengthen bonds between families and friends and create new friendships.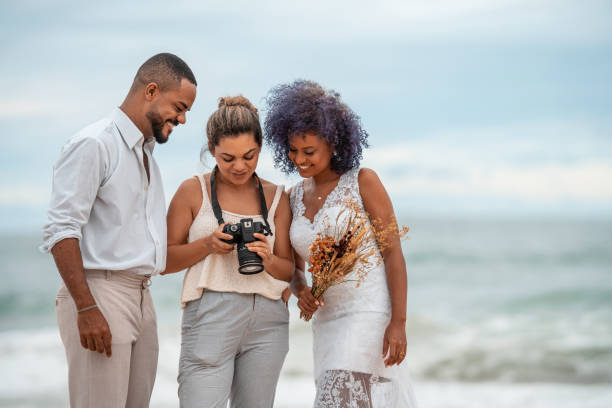 Importance of a wedding photographer
A wedding is a special and memorable event in everyone's life. It is a day filled with love, joy, and happiness that will be cherished forever. The importance of capturing these moments cannot be overstated, and that is why hiring a professional wedding photographer is crucial. Here are some reasons why a professional wedding photographer is essential:
Capturing Memories
A wedding photographer is responsible for capturing the most important moments of your special day. A professional wedding photographer has the experience and knowledge to capture these moments in the best possible way. They have the right equipment and expertise to capture every moment, from the bride walking down the aisle to the first kiss as a married couple.
High-Quality Photos
Professional wedding photographers know how to take high-quality photos that will last a lifetime. They use high-end cameras, lenses, and lighting equipment to create stunning images that are sharp, clear, and vibrant. They also have the knowledge and skills to edit and retouch photos to ensure that they look their best.
Creativity
A professional wedding photographer is not just someone who takes pictures, but an artist who has a creative vision. They can create unique and beautiful images that will stand out and be cherished forever. They know lighting, composition, and framing to create images that are not only beautiful but also artistic.
Professionalism
A professional wedding photographer is a professional in every sense of the word. They arrive on time, dress appropriately, and conduct themselves professionally throughout the day. They have the experience to deal with unexpected situations and ensure that everything runs smoothly.
Peace of Mind
Hiring a professional wedding photographer gives you peace of mind that the most important moments of your special day are being captured by an expert. You can relax and enjoy your day, knowing that your photographer is capturing everything you want to remember.
How to choose your wedding photographer?
As the importance of a professional wedding photographer is iterated, now comes the daunting task of choosing a professional wedding photographer. Here are some tips to help you choose the right one:
Look at their previous work and see if their style matches your preference. Read reviews from previous clients to see their experience with the photographer.
Set up a meeting to discuss their experience, and packages, and to get a sense of their personality and professionalism.
Talk to friends and family and ask for references from their contacts who are old clients to get an idea of their satisfaction with the photographer's work.
Make sure to understand their package details, including the number of hours they will be shooting, the number of photos you will receive, and if they offer any additional services.
Make sure to go through the contract in detail, including the payment schedule, cancellation policy, and any other details.
Conclusion:
Although the craft of some wedding photographers can create a fairytale illusion out of budget props and backdrops, the finesse of the art will speak well when you have fun and enjoy your day. So be prepared to break a leg and let the happiness reflect in the radiance of your smile on your wedding day.
Staff Writer; Carl Shaw