Aging With Dignity: 5 Things You Need To Know.
(Akiit.com) Getting older is an inevitability that cannot be avoided. Therefore, one of the best things you can do in life is learn to do it in a positive manner.
Whether you're on the cusp of retirement or just making precautions for later life doesn't matter. Aging in the right way is an essential step to gaining more enjoyment out of life. Here are five fundamental features that should be top of your to-do list.
Be Happy
First thoughts are likely to concern physical features. However, it's perhaps even more important that you pay attention to your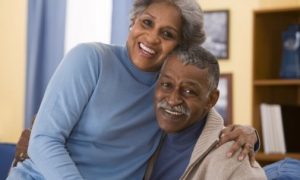 emotional needs. As long as you're happy, you're winning at life.
You don't need to be approaching old age to follow the blueprint of a happy person. Let's face it; these aspects are going to improve your immediate future as well as your long-term existence. If there's only one change you make straight away, this should be it.
Build A Home
Home is where the heart is, and it should play a crucial role at all times. Nonetheless, it becomes increasingly important as you get older. After all, you'll probably find yourself spending more time here during retirement.
Many people will find that the various forms of assisted living are helpful. Whether it's just gaining a small level of support, or full-time care will depend on your situation. Either way, though, you deserve to be comfortable at all times.
Accept Medical Support
The body will undergo various physical changes as the years roll by. But modern medicine and treatment can help you battle back against the signs of aging. Taking advantage of the situation is essential.
Even if it's a simple process like acquiring great looking dentures, the impact on your daily life is huge. Of course, there are various other aids that could be utilized to make life a little more comfortable. Ultimately, we all need a helping hand from time to time. Don't be afraid to take it.
Keep Up Appearances
As we grow older, we start to appreciate that appearances aren't the most important thing in this world. Nevertheless, looking good makes us feel good too. As such, you should still take the time to make yourself look presentable.
Taking care of your body doesn't need to consume too much time or money. Treating your skin, for example, can be easy while having a massive impact. Perhaps the best way to stay on top of the situation, however, is to stay hydrated and feed your body with the right foods. Combine this with regular sleep, and you'll be golden.
Make Financial Preparations
Money shouldn't be a major feature of aging in a positive manner. But it most certainly is. It's never too early to start thinking about pensions, and other investments. Ultimately, responsibility is a key factor for anyone wanting to live a healthy and happy life. Do not forget it.
Apart from anything else, money worries are the most common form of stress and can tear your retirement apart. You don't need to be rich to enjoy a positive existence, but putting yourself in a comfortable position should be a priority. Believe me; it will make your life a whole lot more enjoyable.
Staff Writer; Peter Hall