The Best Ways to Get Fit and Have Fun at the Same Time.
(Akiit.com) Getting fit doesn't have to be an arduous struggle. Of course, for many people, that's exactly what it becomes. But maybe that's because they take the wrong kind of approach to getting fit. If you took a more sustainable and positive approach to fitness, you might prevent yourself from losing interest. So, here are some top ways to get fit and have some fun at the same time.
Challenge Yourself By Attending a Fitness Camp
Some people find that they have the most fun when they are forced to challenge themselves. When this is done in a group setting with a team of other people, it can be even more fun. If that sounds like something that might appeal to you, you should consider attending a fitness camp. These allow you to get fit with other people who are in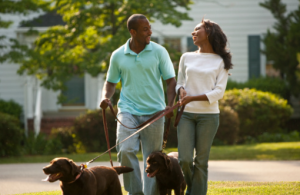 the same situation as you. You can meet new people, and get the help of fitness instructors who will be there to support you and offer expert advice.
Go Dancing
Dancing is a fantastic form of exercise. If you're someone who has always enjoyed hitting the dance floor but don't do it so much anymore, that should all change. Anyone of any age can attend a dance class. It's a great social activity to take part in as well. You can get moving, meet new people and have fun. You will find that there are probably lots of classes in your local area if you scout them out. And there are so many different types of dancing you can do too.
Take Up an Unusual Sporting Hobby
When you have a specific hobby to do, you will find motivating yourself much easier. Fitness for the sake of fitness is never much fun. But if you took up swimming as a personal hobby, you'd enjoy doing something that can get you fit. However, swimming can get boring. So, it's much wiser to take up an unusual sporting hobby that you've never tried before. That way, it should be able to hold your interest for a little longer. You can buy trick scooters these days, and these are a lot of fun to use. And whenever you do use them, you will be getting fit.
Get a Dog
Everyone loves dogs, so why not get one and use it as a way to get fit? It's easy to sit on the sofa rather than go out for a walk. Even if you know that you should really get up and exercise, it's easy to stay firmly where you are. The rain and the cold offer you an excuse to ignore your exercise obligations. But when you have a dog to think about, it's not just about you. You can force yourself to become a bit more proactive because you will know that you have to take the dog for a walk. And it will remind of this obligation too, so you won't be able to ignore it and stay on the sofa for very long.
Staff Writer; Charlie Ross