Freelance Budgeting: How All Self-Employed People Can Save Money.
(Akiit.com) Many folks decide to start a self-employed freelance career because they want to gain control over their lives. The best thing about working as a freelancer is that the individual gets to determine their schedule. That means people don't have to answer to a boss, and they never have to ask for permission to leave the office. Of course, anyone just starting out in a career of that nature will want to reduce spending as much as possible. It can take a while to make the contacts required to earn a good wage. With that in mind, sometimes it's wise to cut back whenever the right opportunities present themselves.
Saving money on essential equipment
There is no getting away from the fact that most freelancers will earn their money online these days. That means the individuals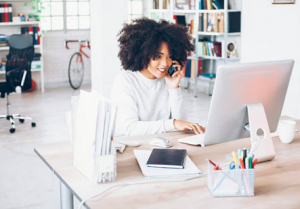 have to purchase lots of expensive computer equipment. To keep spending to a minimum, most entrepreneurs could benefit from buying refurbished items or looking at the used market. That is the case whether readers want to get the best cheap keyboard or entire desktop packages. Online auction websites are always a sensible place to look for the best prices. However, there are lots of second-hand and refurbished sellers with websites these days. Just search Google!
Saving money on promotion and advertising
Every freelancer will need to work hard to advertise and promote their services. In most situations, that begins when the individual creates and launches a website. People who need to reduce spending should consider using one of the many free site builders available online right now. Either that or purchase some web space and then use free WordPress templates to design something suitable. After that step, people just need to work hard to put themselves in front of the right clients. Social media platforms like Facebook and Twitter always come in handy, as do PPC tools like Adwords.
Saving money and time on accounting
Dealing with bookkeeping can become a real pain for some freelancers. However, the last thing anyone should do is pay a professional accountant. That is because keeping tabs on income and outgoings doesn't have to require a lot of hard work. Indeed, there are specialist software solutions that could manage the entire process. The programs record all the money a person spends and all the cash they make in profit. Those tools then provide printouts that anyone can use to keep the IRS happy. The benefits of automated accounting software include:
Not having to worry about bookkeeping

Getting a printout at the end of the tax year

Cheaper to purchase than most people imagine

Often provides cloud access
There should be enough tips on this page for readers to benefit from the advice. So, be sure to put these suggestions into action as soon as possible. Working as a freelancer is never going to provide a stable wage in the same way as traditional jobs. However, it's more than possible for anyone to create reliable income streams if they network with, and impress, the right clients. Good luck!
Staff Writer; Sherry Hall