The Hidden Costs Of The Drilling Industry.
(Akiit.com) You might think that starting a drilling company would be an excellent way to make millions of dollars in profit. Well, you're right – sort of. However, it's important to note that not just anyone can launch a company of that nature. You require an immense amount of investment and startup capital because the equipment you need to purchase costs millions. With that in mind, this article will highlight some of the hidden costs of the drilling industry in the hope of setting the record straight and providing some accurate information on the industry as it stands today.
The cost of equipment
Firstly, you can't ignore the fact that drilling equipment costs a small fortune. However, it is not only the drills you need to purchase. You will also have to think about the cost of storage tanks, vehicles, and Aardvark packers at the very least. There are also many safety devices you need to buy, and procedures you need to follow. According to the experts, the average cost of setting up a small drilling firm can range up to around $10,000,000. There are ways in which you can cut back, but there are so many regulations that you will never manage to achieve your goal with a small budget.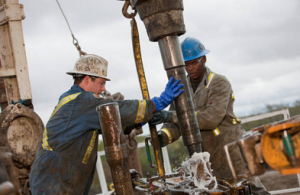 The cost of exploration
Before you can begin drilling anywhere in the world; you will have to pay for exploration missions to determine the best areas to place your equipment. That is a significant hassle, and it usually involves striking deals with various governments around the world. Drilling companies often face a lot of reprisals from the local population too. There was a case in Spain recently where a drilling firm has to cease their operations, pack up, and go home following attacks from local villagers. People don't like the idea of drilling, and so you might have to spend a lot of money on security.
The cost of logistics
Getting your equipment and workforce from A to B is always going to involve a lot of effort and expense. You might have to transport massive drilling rigs and vehicles all over the world, and you can't do that by plane. That means things take a little longer than you might like. Transporting your rigs via the ocean could mean you have to wait a couple of weeks before your equipment arrives. You will also have to wait the same amount of time in the future when it comes to sending replacement parts or moving more stuff to that location.
You should now have a better understanding of the hidden costs of the drilling industry. If you still think launching a new company is a sensible move; you can continue your research by searching Google for more articles of this nature. You can then get in touch with specialist business advisors who will help you to create a watertight business plan. Once you have that document, all you have to do is seek out investors willing to take a punt and provide you with the startup capital you require.
Staff Writer; Larry Moore