5 Recreational Activities That Can Improve Your Health.
(Akiit.com) Who says healthy living always has to be about munching green vegetables or sweating it out in the gym? Believe it or not, sometimes all you need is a leisurely approach to your health. These activities may not give you the hour-glass figure or those drop jaw killer abs, but they sure will give you a healthy heart, a sound mind, and (if you're able to let yourself indulge) a peaceful moment. Plus, it doesn't matter who you are; you can enjoy these activities as long as you want to. So, let's take a look at some recreational activities that can improve your health.
Almost everyone that dances in front of the mirror will tell you how fun it is. But that is nothing compared to social dancing. The happy faces, the fun environment, the moving bodies – there is something exciting and healthy in social dancing. It is like dancing in the club – only without the alcohol, the unhealthy smoke, and the gropers. Depending on the level of intensity, dancing can also replace intensive cardio work and help you burn those calories.
Unlike social dancing, you need to have a little more to enjoy this experience. Boating does not only temporarily take you away from solid land and annoying people, but it also helps you rejuvenate and offers a lot of benefits for the body and mind. The exercising that one gets from boating helps to reduce stress, fight fatigue, and promote meditative mindfulness. Plus, it doesn't matter if you're living in a land-locked city or state. You can pick one holiday period, use Shiply to find boat transporters, and take a trip for a relaxing experience.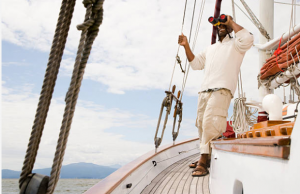 Don't get it twisted. Bowling offers a lot more than just fun and competitiveness. An average person, for example, swings a bowling ball almost a complete 360. This movement requires the movement of the legs and the torso as well. Thus, bowling helps to burn about 240 calories per hour as the body moves in sync. But that's not all; this activity also helps maintain bone density, increase endurance, improve respiratory and heart fitness, and strengthen the muscles in the upper body.
Don't underestimate the amount of leg movement ping pong requires, especially at a professional level. And although we're not talking professional ping pong, this leisure activity also helps to support the cardiovascular system. Leisure ping pong still requires a lot of hand movement that helps to tone the core and improve reflexes. Also, because of the kind of eye-hand coordination it requires, it helps to stimulate brain activity and boost rapid thinking.
It doesn't get any classier than fencing. But beyond the classy look, smooth movement, and Hollywood-style swag, fencing comes with some rather surprising benefits to human health. Fencing plays an important role in developing a person's cognitive ability while helping to promote flexibility. Also, aside from the physical benefits it offers, fencing helps to sharpen one's mind as it requires a lot of quick decision making and thinking on one's feet (pun intended).
Staff Writer; Greg Love