Black Lives Matter (BLM); We must police our own.
(Akiit.com) As painful as it is for me to admit, it is time for African American freedom fighters and our allies to completely distance ourselves from the Black Lives Matter Global Network (BLMGN). In doing so, it is important to draw some lines of distinction for those who may not be familiar with the history of the Black Lives Matter movement.
Following the acquittal of the killer of Trayvon Martin in 2012, "Black Lives Matter" began as a passionate assertion of a truth that was not (and still is not) as obvious as it should be. The hashtag "Black Lives Matter" started circulating on social media. Then, in 2013, three women — Patrisse Cullors, Alicia Garza, and Opal Tometi — created BLMGN.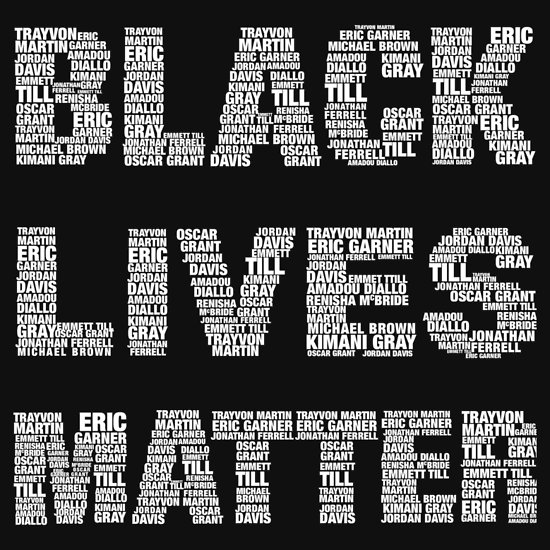 Awareness of Black Lives Matter (the movement, though not necessarily the fact that it became an organization) grew substantially after the deaths of Michael Brown and Eric Garner at the hands of the police. Then, following the worldwide condemnation of George Floyd's murder by police in May 2020, tens of millions of dollars began to flow into the Black Lives Matter Global Network. That is when major challenges began. (Queue the Notorious BIG: "Mo Money Mo problems.")
Most notably, several stories began to appear regarding BLMGN's leaders acquiring multiple — and very expensive — homes. Their denials of impropriety notwithstanding, opportunistic critics of racial equity cited those stories as proof of BLMGN's illegitimacy. Those critics argued that, by extension, "Black Lives Matter" was a sham movement that scammed well-meaning individuals (i.e., unsuspecting white people) into throwing away their hard-earned money.
The critics prevailed in at least one way. As of Ms. Cullors' resignation as executive director of BLMGN in May 2021, none of the three founders is still with the organization. The departure came amid unrelenting criticism of her decision to use a $6 million property that BLMGN acquired — ostensibly to benefit "the movement" — for personal gatherings.
According to The Root, "Cullors likened the organization's rapid growth to 'building the plane while flying it,' a nod to the idea that she and her BLMGNF colleagues were unprepared for the transition from grassroots organizers to executives with responsibility for fiscal oversight over huge sums of money. In hindsight, she said, she wished that the organization could have 'paused for one or two years, to just not do any work and just focus on infrastructure.'" Even if we accept Cullors' explanation, the fact is that the damage is likely irreparable.
Those of us who consider ourselves to be heirs to and beneficiaries of the Civil Rights Movement often unconsciously — and always unfairly — compare all freedom fighters to Martin Luther King Jr. King, who had been born into a relatively prosperous family, voluntarily lived in difficult financial circumstances so as not to give space to critics who constantly accused him of profiteering from the movement. (His decision caused a great deal of friction between him and his wife, Coretta.) Still, it is fair to expect leaders of nonprofit organizations to operate with the utmost financial transparency and integrity.
I have often pointed out well-known conservative organizations that operate in unethical ways (e.g., the NRA). Integrity demands that I do the same with progressive ones. BLMGN is by far the best known and most well-funded of the multiple organizations that are part of what is known as the "Movement for Black Lives." Its leaders have a duty that is much larger than self to ensure that its work is above reproach.
Black folks' defense of our organizations' actions cannot be, "White people do it, too." (As some of us have asserted).
The work of demanding accountability from law enforcement and from the criminal justice apparatus is infinitely larger than any single organization's responsibility or ability. Further, the cause is too crucial, the process is too delicate, and the progress is too difficult to come by to risk being unnecessarily distracted and sidetracked. While it is unfortunate that BLMGN has substantially damaged its credibility, its financial resources likely will ensure its ongoing viability, at least for the foreseeable future. Reportedly, the organization currently does not have a chief executive. Hopefully, whoever assumes the mantel will recognize the urgency of our historical moment and decide to radically change course. Black lives are depending on them.
Written by Larry Smith