4 Best USMLE Step 2 CK Prep Books.
(Akiit.com) The USMLE seeks to accredit medical professionals who can prove their proficiency in comprehending a patient's condition and offering prompt pain-relieving care. Step 2 CK measures a candidate's aptitude for using medical expertise, clinical scientific understanding, and clinical caregiving abilities. 
Step 2 CK places a focus on managing one's total wellness while also promoting good health and preventing disease. The questions in this step's questions are organized around the identification process necessary for disease diagnosis, prognosis, etiology, and future course of action based on clinical assessment. 
It is an exam that carries as much importance as Steps 1 and 3. After discontinuation of clinical skills, Step 2 CK or clinical knowledge is the only segment in the second stage of the USMLE exam. Yet the preparation of this step is as important and needs the best USMLE step 2 prep course for the exam takers.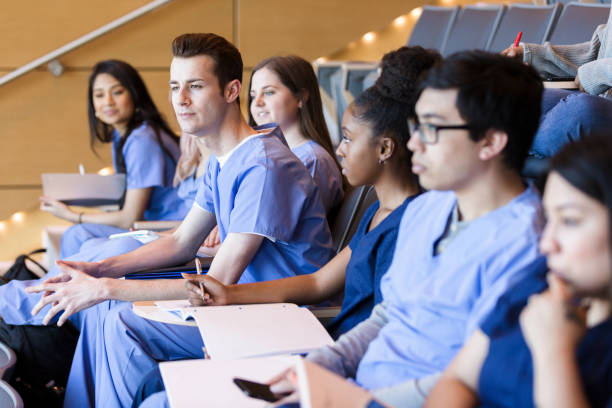 Resources for Step 2 CK
Traditionally Step 2 CK preparation resources for books that had a wide range of questions that were given in the same format as the actual exam. However, most students who have used the common and popular resources will tell you that every book or method has a few plus points over others. 
Despite the pros and cons of these books, online courses, or flashcards, they help an applicant in their consistent preparation and guide them for difficult topics. Some students even state that it is pointless to have more than two resources as the idea is in the strategy of how you will prepare for the Step CK exam that tests a person's core competence to demonstrate their clinical understanding as future doctors. 
Albeit books and online resources are necessary, there is no way that one will get around the exam unless one develops a method that will take care of the major exam strategies. Here is a list of such tips that have been tried and tested.
There can never be enough stress or importance that a medical school student preparing for boards can give to an organization. Map out a timetable is the first step as this helps in allocating definite study time. Once we stick to schedule it becomes part of our habit and helps us tide through the most unfavorable situations with ease. 
It is recommended to review the USMLE website and check the weightage given for each topic. Though it is considered a smart move to give importance to the highest weightage topic, the real difference comes when you allocate your time according to the weightage and try to cover all the topics before practice.
NBME practice tests will come closest to the exact exam day rehearsal. It helps students to evaluate their performance. However, practice tests from other resources are equally good and one can consider those options online. 
The online MedTechs have comprehensive videos that cover all the topics and offer practice tests for each discussed topic. Small tests like this that can be finished on the fly from the smartphone-enabled app will help the examinees crunch the syllabus within a few weeks and set them up for revision of the topics. 
As iterated by most past exam takers, it is not necessary to buy all the resources. Just use two resources and try to complete at least two blocks from one resource, and by night try to fit in one more block of questions from the second resource. In this manner between the two books or online courses, a person would have easily covered five percent of the topics per day. In about 4-6 weeks, a student is ready to take a practice exam. 
Books and online courses for Step 2 CK
Currently, students are recommended to go for one online resource and one physical book during their preparation. The idea is to cover the topics and yet reduce the screen time for the students as that can lead to fatigue and set one back for a few days. Here are some Step 2 CK books that can be used when studying for the exam:
Step Up To Step 2
This textbook offers condensed and effective learning takeaways with bullet points for all the chapters. Students can avoid being drawn into details and can make sure they get all the high-yield material for each subject by using the bullet-point approach. But, if you discover that you are particularly lacking in a certain subject, it is advisable to look for supplementary materials that go over the subject matter in greater detail.
Lecturio
This online MedTech offers integrated lessons that explain the topics through 3D animated explainer videos. An examinee can apply their knowledge using their NBME-styled practice questions for all the topics. A student can identify the key components in the question stem which are highly desirable in sequential items in the exam. 
First Aid for USMLE Step 2 CK
This book compiles all the important test-related information in a single location. The book's arrangement of the topic is preferred by students who like easy-to-read reference material. As compared to most other books, each topic is discussed in-depth. There are simple mnemonics that help in recalling difficult clinical terms. 
USMLE Step 2 secrets
The content offered in this book is most relevant to the Step 2 exam and aids in familiarization with the facts that an examinee needs to know for the exam. The layout of the book is simple and easy to understand. It provides a preface as a student moves through their Step 2 preparation. 
Conclusion:
Step 2 CK score is important for two reasons. It is the first scoring measure in USMLE steps as Step 1 results are limited to pass or fail, and the marks you gain here are the basis for your residency application acceptance. The second reason is that one cannot retake the Step 2 CK exam to improvise their score. They can do it only if they fail. So one has to ensure that their first attempt is their best attempt.
Staff Writer; Greg Brown