Learning And Earning: How To Make It Work For You.
(Akiit.com) A growing number of people are taking advantage of the opportunity to learn while they earn. Thanks to flexible courses and modern technology, it's now easier than ever before to further or change your career without having to survive on no salary. If you're considering starting an educational program, or you're thinking about doing an apprenticeship, here are some hints to help you make learning and earning work for you.
Explore your options
If you're toying with the idea of a career change or you've always wanted to do something, but you've been worried about money, it's hugely beneficial to explore your options. You may come across programs or courses that you didn't even know existed, and you may find that it's actually a lot easier to engage in part-time study than you thought. Online courses are great for those who already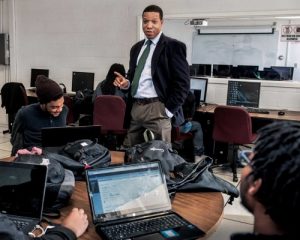 have a job because they give you a lot of freedom and flexibility. If you're thinking about retraining and taking up a trade, it may be beneficial to search for apprenticeships. This way, you'll learn on the job, and you'll earning a wage while you train. An alternative that may interest many people may be part-time study at a college or an institute of further education. If you take on a part-time course, you still have a point of contact at the college, but you'll also be able to hold down a job at the same time.
Communicate
When you have a hectic schedule, communication is key. If you have a job and assignments to do, there may be times when life gets extremely busy, and you find that you're juggling a number of tasks. It's important to take advantage of the relationships you have with your employer and also your tutors and mentors. If you're under pressure with deadlines or you've got exams approaching, talk to your boss about taking leave and reducing your workload on a temporary basis. If you've got a lot on at work, and you can't make a seminar, liaise with your lecturer.
Take advantage of tech
With programs like HighPoint Technology for PeopleSoft Campus Solutions, it's easier than ever before to maintain contact with your tutors, keep track of what you need to do and manage your progress and expectations. If you're pushed for time, take advantage of technology. There are so many ways in which you can benefit from modern software and gadgets that make it possible for you to learn on the go. From using apps and interfaces to manage your diary and workload to accessing resources remotely, the sooner you get tech-savvy, the better.
Hone your time management skills
When you're trying to balance working and learning, time management is essential. Make sure you have a diary or use your phone to check what's going on each week, and don't forget to schedule some down time. You need a few hours in the week to chill out, relax, and have some fun.
Are you keen to earn and learn? If so, bear these pointers in mind to help you find the perfect program, manage your time effectively, and get to where you want to be.
Staff Writer; George Hall